Real Talk Kaupapa - Our Why
A place where REAL people are able to share their REAL stories to inspire and empower others.
Aotearoa has some of the highest youth suicide rates in the developed world.  654 people died by suicide in Aotearoa in 2020. Of this, 174 were Māori suicides and a total of 78 deaths were made up made up of rangatahi aged between 10-25 years old.
We know that the Real Talk kaupapa and kōrero is making a positive impact in Aotearoa, and can contribute to improving rangatahi wellbeing and reduce the likelihood of suicide for rangatahi.
We take our audience on a journey, a journey of laughter, a journey of tears, and a journey with absolute passion and purpose.
We create a safe space to speak about what we have experienced in our lives, and that we don't have to be whakamā, we don't have to live in silence, we don't have to hide our secrets anymore. 
When we speak, we heal. When we speak, we free ourselves. When we speak, we provide inspiration and hope for others.
The subjects covered in our kōrero include, but are not limited to the subjects listed below:
Mental Health awareness.  Suicide and triggers and coping mechanisms
Sexual & physical abuse.  Gangs.  Domestic violence
Drug and alcohol addiction.
Teen pregnancy.  Relationship breakdowns.
Death & grief.
Self-help.  Career & business aspirations
We want our audience to see that regardless of where you have come from, what you have been through, it is about where you CHOOSE to go.
Everything we do is about inspiring, encouraging and motivating our rangatahi and beyond.
Te Matau a Māui / Hawkes Bay | Saturday 20th August 2022
5:30pm - 9:30pm | 

Napier War Memorial Centre, 

Marine Parade
Doors open 5:00pm
SPEAKERS: Pania Tepaiho, Jonique Oli, Dallas Adams, Harlem-Cruz Ihaia, Constance Ready & Paris Brown.
MC: Kiino Krystal
ENTERTAINMENT: Lucy Johnson
Waikato | Saturday 10th September 2022
5:30pm- 9:30pm | The Atrium, Hamilton, Waikato
Doors open 5:00pm
SPEAKERS: Nix Adams, Pania Tepaiho, Tiare Tawera, Tim Provise, Jade Wharemate & Lucy Johnson.
MC: Patrick Salmon
ENTERTAINMENT: Lucy Johnson & Kyla Greening
Rangatahi | FREE General Admission
Free event entry for Rangatahi (aged 15 -24) Use code: 'RT2022' at checkout. Or code 'VFREE' for the Rangatahi Virtual Experience⁠

Light kai and non-alcoholic drinks provided
General Admissions | $49
Event entry

Light kai and non-alcoholic drinks provided
VIP (Limited) | $79
Event entry

VIP Goodie Bag

Light kai and non-alcoholic drinks provided
Virtual Experience  | $29
Online access to the event from the comfort of your own home!
read about Jesse!
Jesse Wynyard also known as "Young Aeon" is a NZ Hip Hop Artist, Motivational Speaker and Transformation coach hailing from the streets of Glen Eden in West Auckland.
Being born into a world of domestic violence and raised without a father, Jesse experienced a lot of childhood trauma from a very young age which lead to mental health issues such as depression, anxiety, and anger issues.
Jesse dropped out of high school at the age of 17, ran away from home and ended up going down a dangerous path of alcohol and drug abuse that almost lead to suicide on multiple occasions.
Through Jesses trials and tribulations he was able to find the light and turn his life around, becoming a transformation coach, motivational speaker, entrepreneur and hip hop artist on a mission to empower our people.
11 years later, Jesse owns a company called Light Warrior Heroes with the mission of helping people become the hero of their own story. 
He has travelled the world as a motivational speaker sharing his inspiring story and has worked with tens of thousands of people through teaching personal empowerment, health and wellness, mindfulness, and breathwork.
Jesse mission is to use his story, creative gifts, and powerful coaching tools to help people overcome their life challenges, discover their purpose, activate their power, and break through to the next level of their life. 
You can catch Jesse speak at Real Talk Tāmaki Makaurau / Auckland
Read about Pania!
Pania Tepaiho-Marsh (Ngāti Kahungunu ki Wairoa) began hunting for her own mental health. Now she teaches other women to hunt free of charge, giving them skills to feed their children.
She prioritises women in need for her free trips – beneficiaries, solo mothers and survivors of trauma. The women don't shoot for fun; they shoot to feed their families.
"We [women] don't get taught how to change a tyre, we don't get taught how to use a screwdriver, all these little basic things," says Tepaiho Marsh.
"I want to break that dependency. When families fall apart, the kids so often end up with the women. We need to make sure those women – especially in an economic crisis like Covid – that these women are fine, that they can still feed their kids."
As a young mother of two in a "very bad relationship" Tepaiho Marsh began her adult life as a beneficiary – entirely dependent on the state and her partner.
Looking back, she recalls her dependence as "terrifying", with her "mana[power] and self-esteem" eroded to nothing.
Tall with a warm laugh and quick, kind eyes, Tepaiho Marsh says that as a younger woman she was unrecognisable; lost, traumatised, and feeling she had no way out.
"It was a rock-bottom time," she remembers, her voice dropping.
"If you're dependent on the state or a partner to feed you, you've handed over your independence to someone else, and that's plain scary. You honestly feel like you can't get out of it because you're living week to week, sometimes day to day, depending on how bad it is. And you've handed your power over."
Watch the documentary Wāhine Warrior here
Read the full article on the Guardian here
Read about Nix!
Nix Adams is far more than an influencer. Nix shot to fame by being completely authentic in sharing her day-to-day life, the good, the bad, and the hilarious!
She inspires so many by sharing her journey, everything from DIY gardening tips to motivational & healthy inspiration through her weekly Wellness Wednesday updates.
She also uses her platform to share and promote NZ businesses on her monthly 'Supporting Small Businesses' live videoson her Facebook page CWK.
Nix has just been awarded the TV Personality of the Year in the New Zealand Television Awards 2022 – get it girl!
"I'm using this platform to talk about real sh*t… It's about real stuff, real kōrero that my whanau can relate to "
Read about Rawiri!
Rawiri is the owner of Höm, on a mission to disrupt the industry & break stigmas by unifying people and having fun. 
Mental focus and clarity have always been a strength of his – even when faced with adversity. He is proof that through challenging times, comes opportunity. Rawiri is building a platform to change the way the next generation perceive their potential and believes the best place to start is with an abundance mindset. 
You can find Rawiri on Instagram @rawirihwnelson 
Check out Höm on their website here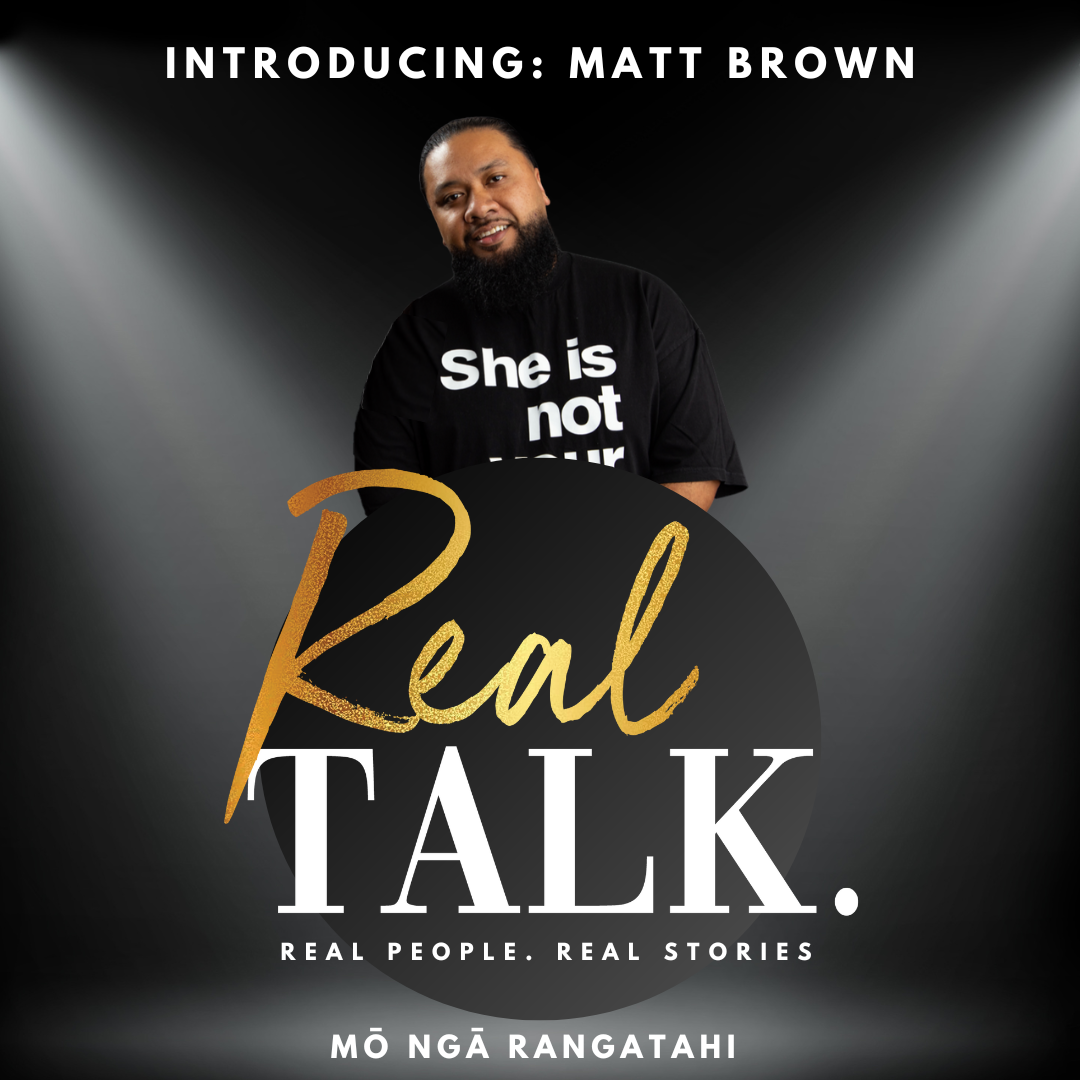 Read about Matt!
Matt Brown is an internationally acclaimed barber, hair artist and the founder of My Fathers Barbers, the barbershop where men go to heal. His dedication to reviving the craft of barbering has seen him teach and demonstrate all over the world. While he's cut everyone from All Blacks to members of the Wu-Tang Clan, he believes his true calling i s his work to redefine society's view of masculinity — and to help end the cycle of domestic violence affecting families throughout the world.
Matt, a New Zealander of Samoan descent, together with his wife Sarah (Ngāpuhi/Te Rarawa ) founded the anti-violence movement She Is Not Your Rehab, helping men to acknowledge their childhood trauma and take responsibility for their own healing — so that they can transform their pain, rather than transmit it onto those around them. This was launched in his 2019 powerful TEDx Talk; The barbershop where men go to heal.
Matt regularly collaborates with community and government organisations globally, speaking all over the world and hosts a local men's anti-violence support group from his barbershop so that men in his community can access free therapy and support.
Matt is a facilitator of a barbering program he created inside men's prisons throughout New Zealand and i n 2020 became a Corrections NZ patron. He has also been an ambassador for the It's Not OK campaign with the Ministry of Social Development since 2018 and was awarded the Westfield Mall Local Hero award in 2020. Matt was a finalist for the 2021 Kiwibank New Zealand Local Hero of the Year.
He is a proud father to three and resides in Christchurch, New Zealand.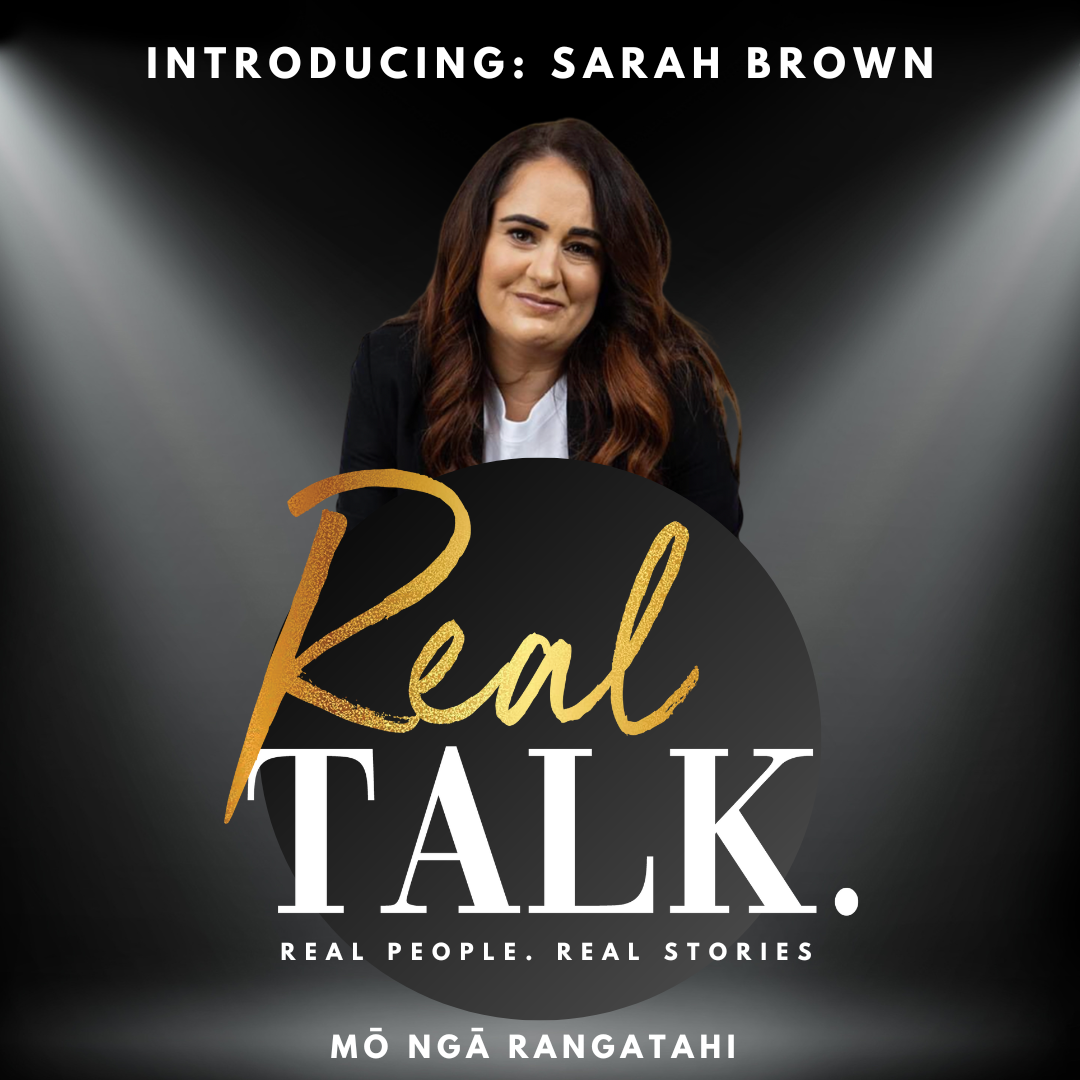 Read about Sarah!
Sarah Brown (Ngāpuhi/Te Rarawa) co-founded the global movement, She is Not Your Rehab, to eliminate family harm by working with empathy with those who perpetrate violence. Sarah is an anti-violence ambassador for the Ministry of Social Development's 'It's not Ok' campaign, Aviva Family Violence services in Christchurch and for a domestic violence research department in Griffith University in Australia.
She co-authored the #1 best-selling book, "She is not your rehab", purchasing over 9,000 copies to donate to every person incarcerated in NZ and is launching an accompanying book club program in collaboration with Corrections.
Managing the movement's social media channels, with a following of over 280,000 people and a goal to bring innovation in creating meaningful content and viral digital campaigns that engage new discussion around family harm.
Sarah works alongside her husband to utilise their barbershop to hold free group therapy for men and co-facilitates family harm prevention events and wānanga around the country.
She is a proud māmā to three and resides in Christchurch, New Zealand.
You can find Sarah on Instgram @sarahclarebrown
Read about Jonique!
Kia ora e hoa mā,  
Above all I am a māmā of three beautiful boys, wife to my handsome Samoan husband and a proud wahine Māori. We reside in the beautiful Kahungunu however I hail from the mighty East Coast where I was born and bred. Our whānau homestead sits neatly on Waiapu Road. 
Waiapu road – The road that leads me home was inspired by my love for my whakapapa and my tūrangawaewae. In an ever-changing world, those parts of me remain unchanged. In an ever-challenging world those parts of me remind me of the strength within me and in the lineage behind me. I run this business on my own from beginning to end, on my own. I work full time as a Guidance Counsellor at a Kura Kaupapa Maori and I also study part time as well. 
Waiapu Roads range will always be to whakamana tangata. They are a source of empowerment for me. It's my hope that it can be a source of pride and empowerment for you too. 
You can find Jonique on Instagram @joniqueoli 
And @waiapuroad 
read about Hori!
Hohepa Thompson has been dubbed "The man who took on a racial slur and made it his name"
"The goal for the HORI brand is to open up conversations about difficult cultural and social issues which people feel is too taboo to talk about. 
Like our nations Haka, HORI dares to be different and to challenge people's views. (Even when it may not seem so politically correct to do so)."
Read more about Hori and the HORI brand on Stuff here
You can find him on Instagram @thehori
Read about Kiino!
We are so honoured to announce Kiino as our MC for Real Talk Te Matau a Māui – Hawkes Bay!
I'm born and bred in Ngāti Kahungunu (aka) Hawke's Bay.  I started out as the Rangatahi Show announcer on our local iwi radio station Radio Kahungunu in 2013 and as the saying goes, the rest is history. 
9 years later and still counting, I Kiino Krystal am still emceeing majority of our local iwi events.  My proudest achievement to date as an iwi emcee is that I now share the stage and events with our keen and highly talented rangatahi who want to share in the spotlight too.  My whakaaro has always been, there is always room on the stage for those who want it most.
Live emceeing and public speaking have always been a part of my life so naturally Kiino was made for the stage!  I have had the honour and privilege to host some of Te Ao Māori national events like The National Waiata Māori Music Awards, Te Matatini – Te Kahu o Te Amorangi, and Te Mana Kura Tahi – Te Haaro o te Kaahu.  Now in more recent times, I have been exploring online hosting too with our iwi and local community. 
With all the theatrics aside lol, I would also like to share with you that before Kiino Krystal, I was once "Crystal" a young Māori girl working at the freezing works enjoying the good life of hard earned cash, in one hand and out the other.  Then the day came when I took ahold of my destiny and have reached this moment in my life.  I call this my awakening.
I have woken from within, aware of my intent. 
Kiino xxx
You can find Kiino on Instagram @kiinokrystal
Read about Tiare!
Tiare Tawera is a mindset and identity shift coach, empowering others to create strong intentions, dive into subconscious blocks and manifest their next level of success.
"Artist. Orator. Actor. Entertainer. Bodybuilder. Kapa haka champion. Viral (and controversial) internet meme. Fitness guru. Entrepreneur. Life coach. And talking sponge.
Toi Te Ora presenter Tiare Tawera seems to have crammed a lot into his 33 years.
Having worked on and off in the television industry for almost two decades now, he has pretty much become part of the furniture at Māori Television, appearing in such shows as The Ring Inz, Nanakia, Tawera Fitness and, of course, Pukana, the long-running Māori-language children's entertainment programme which he joined as a presenter at the age of 18.
Currently on screen presenting the lifestyle series Toi Te Ora alongside co-host Pohoira Hughes-Iopata, these days Tawera fits in any TV work he might pick up around running his own business, Tawera Coaching & Mentoring.
"I loved helping people transform their lives, but after they finished their programme with me they would often put all the weight back on," he says. "So I started to study mindset.
"Long story short, I now help people gain more internal clarity – and the by-product of that is the losing of weight, making more money and things like that.""
Read the full article on Stuff here
read about Harlem!
Harlem-Cruz Ihaia is the 2017 Miss Universe New Zealand, a passionate Kōhanga Reo teacher, Breatheambassador and a proud wāhine Māori (Ngāti Kahungunu, Ngāti Porou).
"We can do anything, my favourite shoes are Red Band gumboots but also high heels so we can do both."
Harlem-Cruz says her Māori heritage gives confidence in her identity.
"Believing in myself that I can do this. I'm Māori, my goal is to stand Māori in that competition to show the world this is New Zealand, this is Māori, this is us."
Harlem founded Pūrotu, an organisation dedicated in providing the tools and environments for young Hine to stand confidently tall and proud in their own identity.
You can find Harlem on Instagram @harlemcruzz
Check out her work with Pūrotu on Instagram @purotu_flourish_to_beyoutiful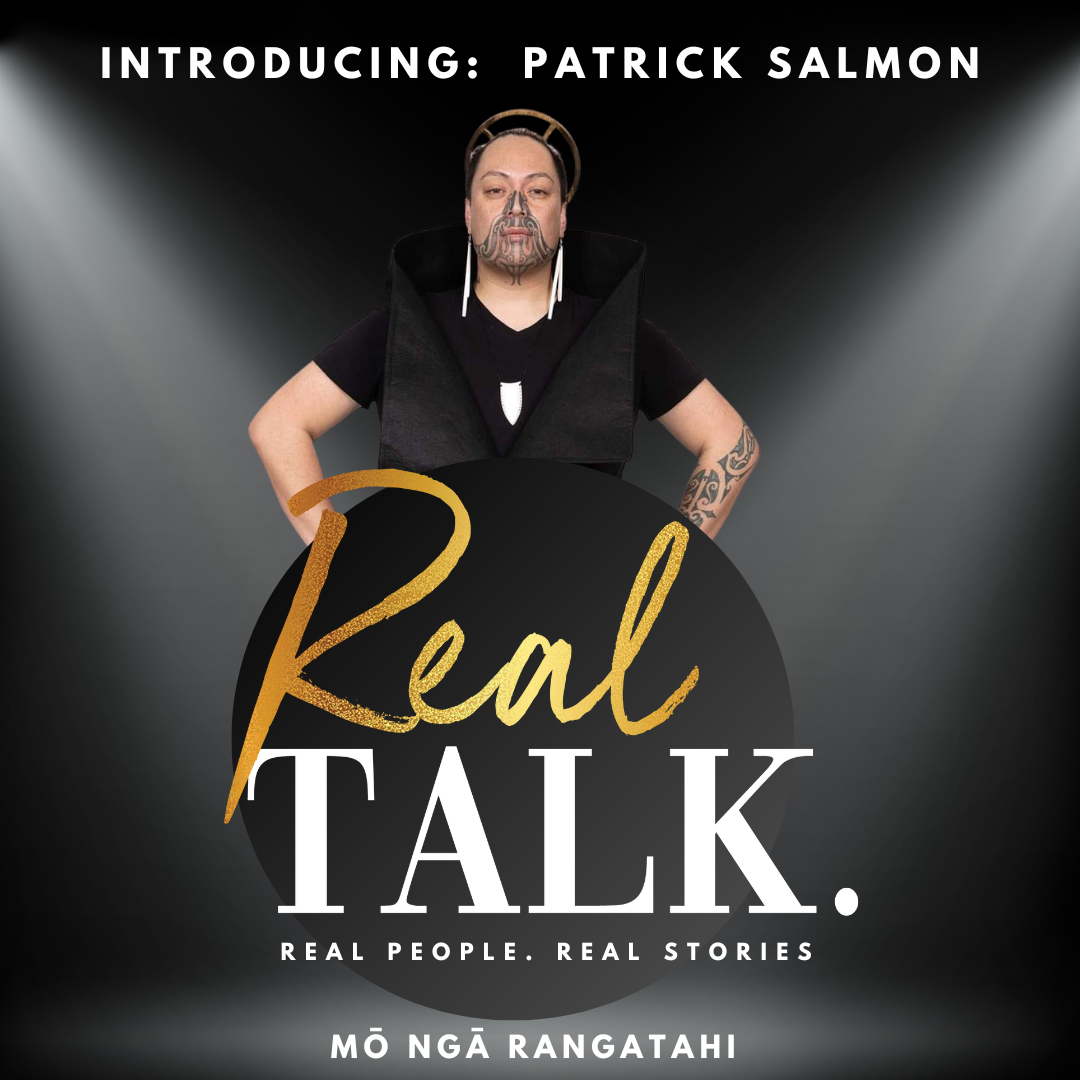 Read about Patrick!
Ko Putauaki te maunga
Ko Rangitaiki te awa
Ko Mataatua te waka
Ko Ngati Awa te iwi
Ko Patrick Salmon tōku ingoa
Patrick is Aotearoa's first official Indigenous Innovator. With a Masters degree in Applied Indigenous Knowledge, Patrick has developed a global online community of over 100k Relations that share and support each other on the online platforms called KAIRUA.
Patrick shares the power of "being you" and ways of harnessing that to drive your thinking in achieving your aspirations. Patrick along with the ambitious Relation Nation strive to enhance the lives of atleast 1% of all indigenous populations across the globe by doing "cool shit that matter".
"Kahuri to whakaaro, kahuri te Ao
Change your thinking, change the world."
– Patrick Salmon
Read about Lucy!
Lucy Johnson is a beautifully authentic wāhine Māori, and a very talented musician. We a so lucky to have her not only perform at all our Real Talk events, but she will also be sharing her story at Real Talk in 2022. 
Lucy is an advocate for growth, finding comfort in discomfort and empowering others through words -spoken and sung 🎶. 
"Being scared and doing it anyway has been the biggest gift I've ever given myself." 
Read about Ariana!
Ariana Grant- Ngati Pikiao, Te Arawa.
Māori wāhine on a mission to empower and ignite authenticity and freedom through her modalities of coaching and connection.
Ari has been apart of our Kaupapa for over a year now, and has been able to contribute to the unfolding of the Real Talk journey while simultaneously experiencing the inevitable individual growth that happens when one gets a taste of the essence of Real Talk.
"Life is to to be lived freely, authentically and completely as you."
Read about Sydney!
My name is Sydney Batters and I was born and raised in the Far North and moved to Auckland to continue my academic studies. I am currently studying a Bachelor of Business majoring in Marketing at Massey University.
I am the current, and longest reigning Miss New Zealand International. With my title, I am using my platform to be an advocate for sexual violence and sexual harm as the Volunteer Coordinator for Brave Charitable Trust with Jessica Tyson. I use my social networking and other platforms to share my own story on sexual violence and depression to help those who may share a story similar to mine.
I want to tell my story because I am a former victim of sexual violence and sexual abuse. With this experience of my own, I understand that it can be difficult to break those barriers that surround you in a time of uncertainty and fearfulness. The feelings of dread and anxiousness are a massive challenge and with my personal experience on hand, I want to make sure that people understand the importance of not only asking for help, but also HOW to help someone who is struggling through a negative mental state due to sexual harm.
I am now 20 years old and use these experiences to help others through traumatic obstacles that stand between them and a happier, healthier life. To me, it's about sharing stories and experiences, both good and bad, to help broadcast a message to people and rangatahi who may be struggling silently and have no ideas on how to cope with what they're going through.
Read about izzy!
Kia ora, ko Izzy toku ingoa. I'm a 20-year-old wāhine living in Tauranga Moana. I am finishing my final papers of my degree in health, sport, and human performance with a major in community health.  
I struggled with my identity growing up as a Māori in predominantly white schools. But I'm here to challenge the system and be one more mana wāhine showing that Māori can and are successful. Anyone can do anything. 
Read about Jade!
Kia Ora my name is Jade. I whakapapa back to Ngāti Hāua but grew up in a little place called Reporoa. Growing up in a little town you learn to appreciate every opportunity and everyone around you.
I've always felt a sense of responsibility to be a good role model, leader and confidant for not only my whānau but everyone around me.
I am on a journey of healing and self discovery and I want to inspire Rangitahi and encourage them to believe in themselves and believe that anything is possible. Life is never easy but how we faced up to those challenges can help define who we are.
You can hear Jade speak at Real Talk Waikato!
Read about Constance!
I escaped a religious cult at the age of 22, in which I had been born and raised. It took me an abusive relationship and 2 kids later before I decided to focus on myself and my healing, determined that my healing was my priority, and I had no more time for excuses. 
When surviving is all you have known, it's so worth it to ako (learn) how to live. 
To share is to heal, to empower, to give courage and to strengthen. There is so much power in our collective stories, and I cannot wait to share mine with you. 
read about Kyla!
Kyla Greening, of Ngāti Kahungunu and Ngāti Rakaipāka, has been singing since she was little and says her debt song 'Rich Girl' is about her upbringing and is a tribute to her whanau and to all those who grew up from humble beginnings.
"Rich Girl is a love song but ultimately a shout out to people that I love – My friends and my family, who make my life rich.
"It talks about driving in a van since I was nine years old and eating 99c bread on the side of the road … And I think it's just a nice reminder for us at times to know that maybe what you've been looking for has been here all along," Greening says.  
Early last year, the 26-year-old musician was a part of The Parachute Music Artist Development Programme, and recently graduated from the Elevate programme from Creative Waikato in which she learned the business side of the music industry.
"I really love diving into the world of songwriting and getting to better understand how I want to use my voice and our music in our little part of the world. I'm naturally not very business-minded but I think it really gives you good insights and tools to better share your mahi in the best way you can."
Check out her debut single 'Rich Girl' on Spotify here
You can find Kyla on Instagram @kyla.greening
Or find Kyla on Facebook @Kylagreeningmusic
read about Hunter!
"I'm Hunter, I'm 23, born and raised in New Plymouth/Taranaki and my tribal roots originate from Ngai Tahu. 
I have probably been through any life experience a girl my age could only think about! 
I was lucky enough to be chosen as the rangatahi speaker for the Real Talk Nelson event in 2021, and I am beyond excited to have the privilege of speaking again in Invercargill later this year.
After years of battling, I have found myself again, thanks to the help of my whānau, friends, some lovely therapists and most of all- myself. I am so proud to say I have come out the end of such a dark time and place in my life.
I continue to face obstacles to this day (as I'm sure we all do) but with the strength and resilience my past has given me, I can now push through absolutely anything whilst maintaining a positive, beautiful and balanced state of mind (most of the time). A big part of my heart and soul feels as though I was put on this earth, and through all the challenges life has thrown at me, for a reason. And I believe this reason is to share my experiences with others who are in need of strength, guidance and aroha to help get them through similar struggles."
JUST WOW. Wise beyond her years! ❤ We cannot wait to see her take the stage again at Real Talk Invercargill! 
read about David!
"Following the death of his sister, 17-year-old David Ready – who'd been born into the religious cult Gloriavale – took on the community's leaders and was expelled from the only home he'd ever known."
Watch "I Am – I Am a Cult Survivor – I Am David Ready" here on TVNZ On Demand
David Ready, now 23 is a successful Dairy Farmer and Dad. After years of personal development, self healing and growth, he is living a life that is aligned with his own values. 
read about Francis!
"Francis and Kaiora Tipene are the proprietors of Tipene Funerals, a New Zealand funeral business based in Onehunga and Henderson, Auckland. Both hail from Northland, New Zealand – Francis from Pawarenga, Kaiora from Kaitaia. The now married couple met at Maori Teacher's Training College before embarking on a life devoted to their passion for helping people at times of great need.
In 2018 they starred in the first season of what The Spinoff called 'the greatest local comedy of 2018', The Casketeers, now in its fourth season.
Francis is a graduate of the WelTec Funeral Directors course and started in the industry over 15 years ago, working as duty driver in Auckland. Kaiora is also a qualified funeral director."
read about Kaiora!
"Francis and Kaiora Tipene are the proprietors of Tipene Funerals, a New Zealand funeral business based in Onehunga and Henderson, Auckland. Both hail from Northland, New Zealand – Francis from Pawarenga, Kaiora from Kaitaia. The now married couple met at Maori Teacher's Training College before embarking on a life devoted to their passion for helping people at times of great need.
In 2018 they starred in the first season of what The Spinoff called 'the greatest local comedy of 2018', The Casketeers, now in its fourth season.
Francis is a graduate of the WelTec Funeral Directors course and started in the industry over 15 years ago, working as duty driver in Auckland. Kaiora is also a qualified funeral director."
You can find Kiaora on Instagram @Kiaora
read about Tim!
Tim Provise is a South Auckland based Maori comedian and social media personality who is from Te Atiawa decent. He rose to prominence with his podcasts "The Provise Project " in which he interviews well known New Zealand personalities in a genuine and authentic manner with notable interviews with John Campbell, Suzy Cato, Mark Hunt, Che Fu and many other well known New Zealanders.
He also hosts the Bakery Run in which he travels around the country finding Aotearoa's best pies and brings along guests.
South Auckland raised but Taranaki to the core, Tim mixes his off the cuff humour with the hard hitting reality of growing up in Manurewa.
Tim has a history in youth development and has won many awards in youth work in South Auckland and has been working in the public sector developing strategies in Schools to help youth offenders for over 10 years.
read about Paris!
Kia Ora I'm Paris Brown.
Whakapapa to the 2 Centres of the universe (Whakaki, Pōrangahau) I'm Māori and Transgender. I currently mahi for the Ministry Of Social Development. It's a mahi that lets me really connect with our whanau in the community but more so the takatāpui whanau.
A community that tends to be misinterpreted, bullied, harassed, shunned by whanau and the list goes on. My passion and my whole being is of wanting to provide a safe space/environment for our rainbow whanau to feel nurtured, respected, understood and loved but also a place where they can thrive in life it's self and live a true and authentic life.
Currently in the midst of organising 'The Twin City Pride Hīkoi' which is a wero to help combat discrimination with perspiration. A 21km hikoi connecting Napier and Hastings. The time for Takatāpui to showcase who we really are is now.
read about Dallas!
"Dallas Rahui Te Ahuru Adams is a survivor of sexual abuse and decades of drug and alcohol dependency, but it was through physical strength and fitness that he overcame his past.
The 37-year-old is Aotearoa's most-capped F45 member, attending more than 1000 classes. But it's his inner strength that defines his identity.
"F45 has really been a blessing, a huge blessing. If this wasn't here, I wouldn't be where I am today," he told The Hui.
"I wanted to start rebuilding the foundations that I didn't know I had which helped me stay consistent and helped me go through all the pain."
Adams came at a crossroads in his life but said joining F45 was an awakening for him in his life. Since signing up in 2018, he's dropped over 20kgs and is now five years sober.
Adams now works as a health coach at Health Hawke's Bay, helping others to make positive changes in people's lives.
"It's mahi that's meaningful. So I look forward to helping others in that way,""
Read this article about his commitment to helping others here 
Read about Tangaroa!
Tangaroa Walker is the creator of The Hub – an online leaning platform for everything you need to know about farming. He is also an advocate for mental health awareness in an industry that has some of our most heart-breaking statistics. Being adopted twice by the age of five, his humble upbringing has shaped his character and can-do attitude. 
The Hub is online program for new entrants into the agriculture sector and is in the process of obtaining NZQA qualifications for his content, as well as subtitles in a variety of languages with Māori being the first.  
He is passionate about education and empowering the next generation through his new-age approach to learning and mental, emotional, and physical wellbeing.  
You can find Tangaroa on Instagram @farm4lifenz 
You can read more about him in this Stuff article 
And this RNZ article 
Read about Crystal!
Kia Ora whānau mā,
I am Crystal Wilton and I am 21 years old.
I whakapapa back to Ngāti Porou me Waikato ki Ngāti Haua.
First and foremost I'm a māmā to 3 beautiful babies and aunty māmā to our bonus baby. 
In 2019 my big sister Azalia Wilson, sadly became a victim of murder, by the hands of her own partner and father of her baby girl.
 Once I found my feet after a huge never ending road through grief, I decided it was time to share my sisters story.
I took to social media to share Azalias story in hopes that it could reach other woman and men to help understand the full effects of domestic violence. Being fully open and trying to help people know the signs, as well as trying to help the whānau and friends of victims understand how to help their loved ones in domestically violent situations.
Read about Faith!
Faith Oriwia Henare-Stewart is a singer, going by the name of Te Kurahuia and we are stoked to announce Faith as our MC for Real Talk Levin!
"Being Māori means being a part of a continuing cycle of aroha for your people, your knowledge, whakapapa all that can be passed down to the next mokopuna.
What I do and how I look while doing it is what being Thee Bad Mana Wahine is all about."
You can find her on Instagram @bbeezxo
Read about Nathan!
Ko Nathan Matariki Hania tōku ingoa. Ko Neihana tōku ingoa.
Ko Raukawa-ki-te-Tonga rātou ko Tūwharetoa, ko Te Ātiawa ōku iwi. I am 20 years old, living in Te Whanganui-ā-Tara. I grew up in Whakatū, Nelson, in a predominantly pākehā environment that I felt failed to celebrate what it is to be Māori.
I am employed by Ngāti Kahungunu Whānau Services as a Pou Oranga youth support worker for our rangatahi and am essentially a rangatahi social worker. Working in this space has shown me all the systems in place that make it hard for our whānau to access the support waiting for them.
I want to help show our people that it is possible to achieve in life, no matter what our disadvantages are, or what barriers are imposed upon us. I consider it a privilege to look after our rangatahi as a young person myself.
My mental health has been a battle for me my whole life, and it has taken me a lot of work to get where I am now. I see so many similarities between myself and the young men I look after. There have been important decisions in my life that have defined me doing this mahi as opposed to being in the place of the rangatahi I support.
My dream is to inspire young people going through struggles to always be optimistic, and no matter how mamae we feel ourselves to always treat those around us with aroha and manaaki.
You can hear Nathan speak at Real Talk Horowhenua!
Read about Raniera!
Raniera Dallas has had 20+ years working in and with communities locally, regionally, and nationally. In 2003, Raniera took a role with Ngai Tahu Broadcasting
Where he used his talents to strengthen his Iwi connections and wider across Ngai Iwi Māori networks.
Moving from Broadcasting to Mental Health, Raniera became an advocate for Suicide Awareness and Kia Piki Te Ora Māori Suicide Prevention, a roll he held for 7 years. Even though Raniera has moved into other community driven employment, he has never stopped advocating for those who have been silent about their own struggles and mental health battles.
Ko Kai Tahu, Kāti Māmoe, Waitaha, Ngāti Raukawa, Ngāti Tūwharetoa ōku Iwi
Ko koe ko au ko tātou
Ko Raniera Dallas tōku ikoa